Each client is given individual, personal attention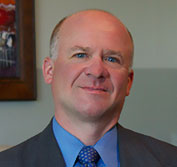 Scott M. Nelson has been a Illinois attorney since 1993. He has practiced in Libertyville since 1999 with practice concentrated in Lake County, Illinois.

Prior to practicing in Libertyville, he was an Attorney with a General Practice Law Firm in Chicago serving Federal, State and Collar County Courtrooms from 1993 - 1999. In addition, he was involved with United Charities - Legal Aid Bureau.
Professional Standards
All work is done expediently and skillfully. Clients are kept informed at all times through meetings, telephone conferences and by receiving copies of correspondence, legal pleadings and other relevant documents. Telephone calls will always be answered promptly and all matters discussed are held in strict confidence.
Profile
Wills, trusts and guardianships
Illinois attorney since 1993
Libertyville Attorney since 1999 with practice concentrated in Lake County, Illinois
Attorney with a General Practice Law Firm in Chicago serving Federal, State and Collar County Courtrooms from 1993 - 1999
Perspective
" I provide the highest quality legal services delivered in an honest, professional and cost-effective manner."

–Scott M. Nelson